For the best grind every time, use Bud Wakker.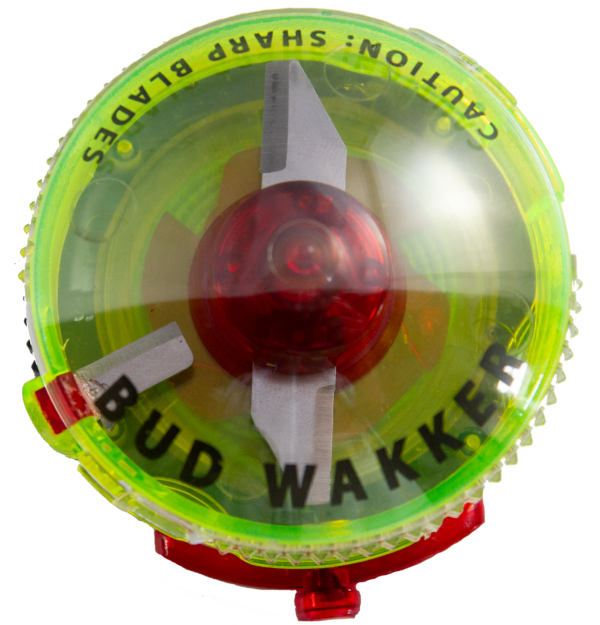 Bud Wakker
Regular price
$35.00 USD
Sale price
$19.95 USD
Unit price
per
Sale
Sold out
**FREE SHIPPING ON ORDERS OVER $50** Herb grinder that is easy to use for the perfect, consistent grind of your flower. Don't lose any of your flavor by puling apart herbs with your fingers. Easy to clean between uses and keep it from clogging.
Share
View full details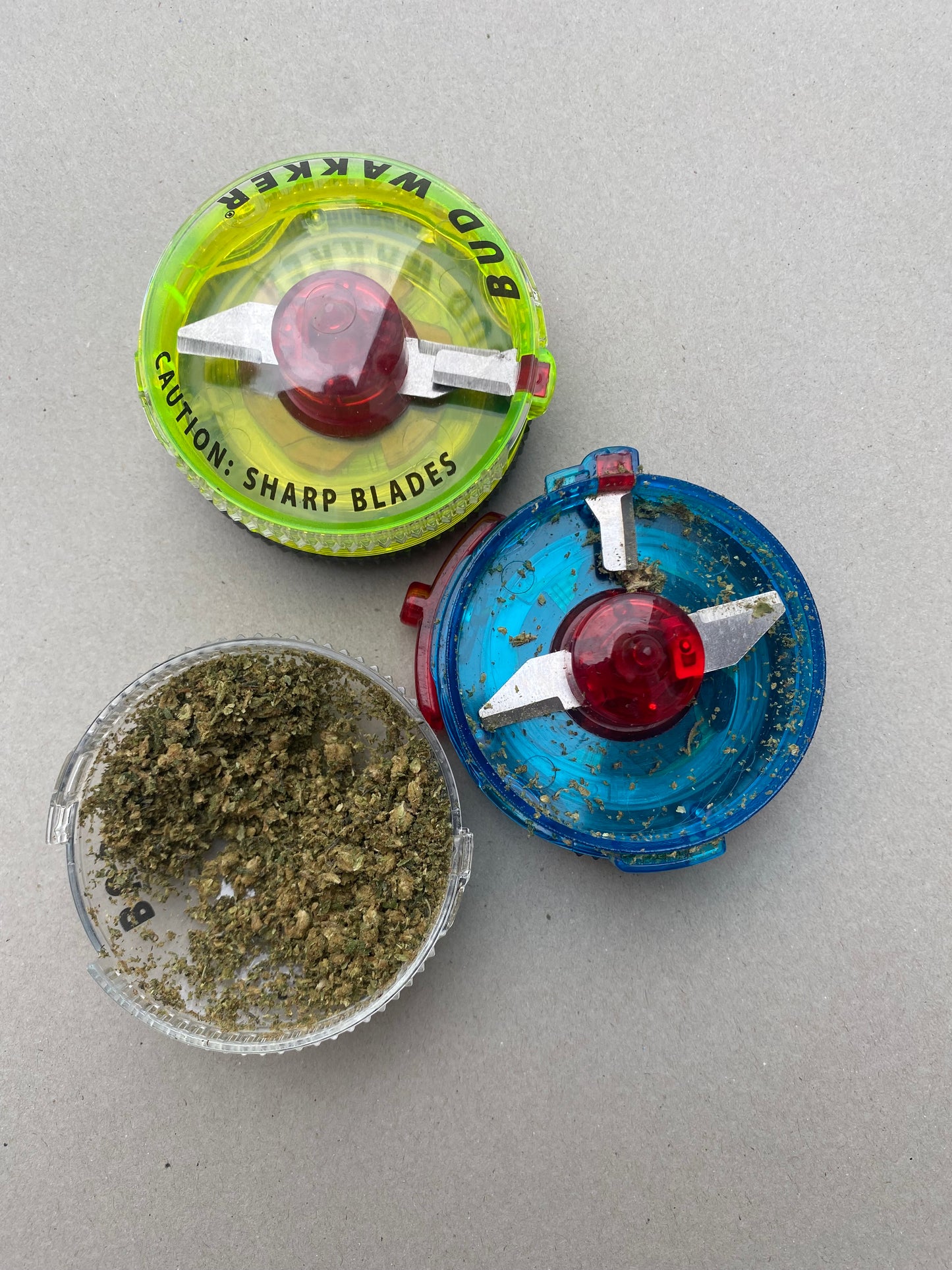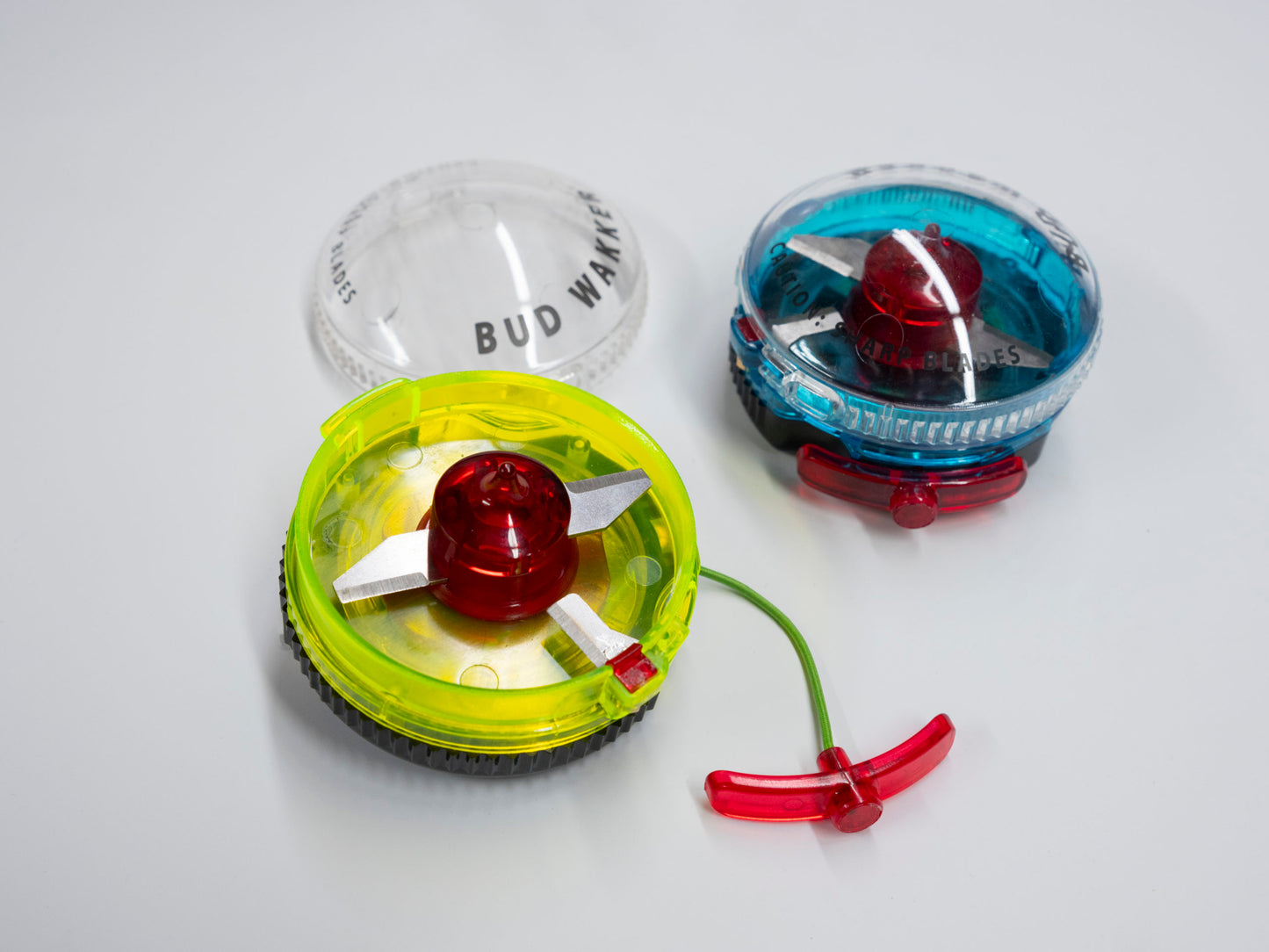 The last grinder you'll ever buy!
Bud Wakker is an easy-to-use grinder, simply pull the cord and you'll have a grind that is the perfect consistency. The clear cover lets you see the grind in real time.
Unlike traditional grinders, the Bud Wakker is also easy to clean. The design three durable stainless steel blades, you can open up the product and get inside and around the blades.
All of our Bud Wakker products have a lifetime guarantee. Made of high-quality, durable polycarbondate parts and a heavy duty pull cord, you'll never have to buy another grinder again.
Superior Grind
Easy to Use
Non-Clogging
Clean with Ease
Free Shipping on Over $50
Our Story
How did two old guys embark on a quest to build a better grinder?
It was kind of an accident. Six years ago, a Massachusetts-based inventing team, brothers Alan and Joel Aronie were creating a vaporizer. By the time they got their patent, there were already serveral great vaporizers on the market. So they cut their losses and scrapped the project. However, they didn't scrap the second part of that project – their mission to design a better grinder.
Thus the Bud Wakker was born. The problem with traditional grinders is that they become difficult to use and a pain to clean. Al and Joel knew there had to be a better way.